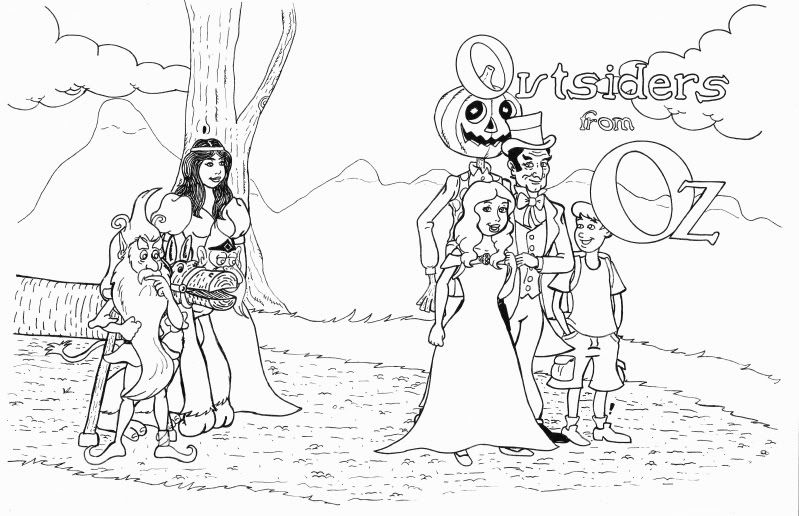 When a restless Ozma is told about a mysterious hole that has appeared in Jack Pumpkinhead's pumpkin patch, she takes a brief leave of duty to investigate. Meanwhile, Button-Bright and the Wizard are going to Glinda's Palace to examine a watch that belonged to Button-Bright's father. But when they find themselves stranded outside of Oz, they must rely on the assistance of the locals for a return.
In her journey, Ozma finds an old but familiar acquaintance who seems to have forgotten her. Button-Bright and the Wizard meet some new friends who will be familiar to dedicated Baum readers. And what will happen when they encounter an old enemy who everyone seems to have forgotten about?
Outsiders from Oz
A new Oz story founded on and continuing the works of L. Frank Baum
by Jared Davis, illustrated by S.P. Maldonado
Coming soon, to be available in hardcover, paperback, digital, and audio.
I have some flyers featuring an illustration and a matching excerpt that I'll be giving away at the Winkie Convention!